For the first time in 3 years the Tamaari Town Christmas market is back; as "A very berry Christmas Market!"
Formerly known as the Keyaki Hiroba Christmas market, the Tamaari Town Happy Berry Christmas market is one of Saitama Shintoshin's annual Christmas events. This year the event has had more than just a name change (the name was actually changed in 2019), but a whole make over, a 'renewal' as they call it in Japanese. This year they are introducing a "very berry" theme to the market, with a new tagline "A very berry Christmas market". Perfect timing as the strawberries, which Saitama is quite renowned for, are beginning to ripen all around the prefecture.
Christmas Market Saitama
Before the pandemic, the annual Christmas market in Saitama Shintoshin opened for business on bank holiday November 23rd annually. With a pre-party the night before, November 22nd from 5 pm. However, things have changed quite a lot in the past three years. For example, the market is now much shorter. It won't start until December 8th and it finishes on Christmas Day. They introduced the idea of a different "theme" a couple of years ago. This year's theme is Strawberries. The location is actually the same though, despite the name change the market is still held at the Keyaki Hiroba.
Before the pandemic the main focus of the market was more Christmas goods. They sell Christmas ornaments, trinkets and other Christmas related goods also. They also have teddy bears. But they have switched the focus of the market to food and drink. And as you can imagine from the name and slogan, in 2022 there will be lots of strawberry flavored food and drinks!
Events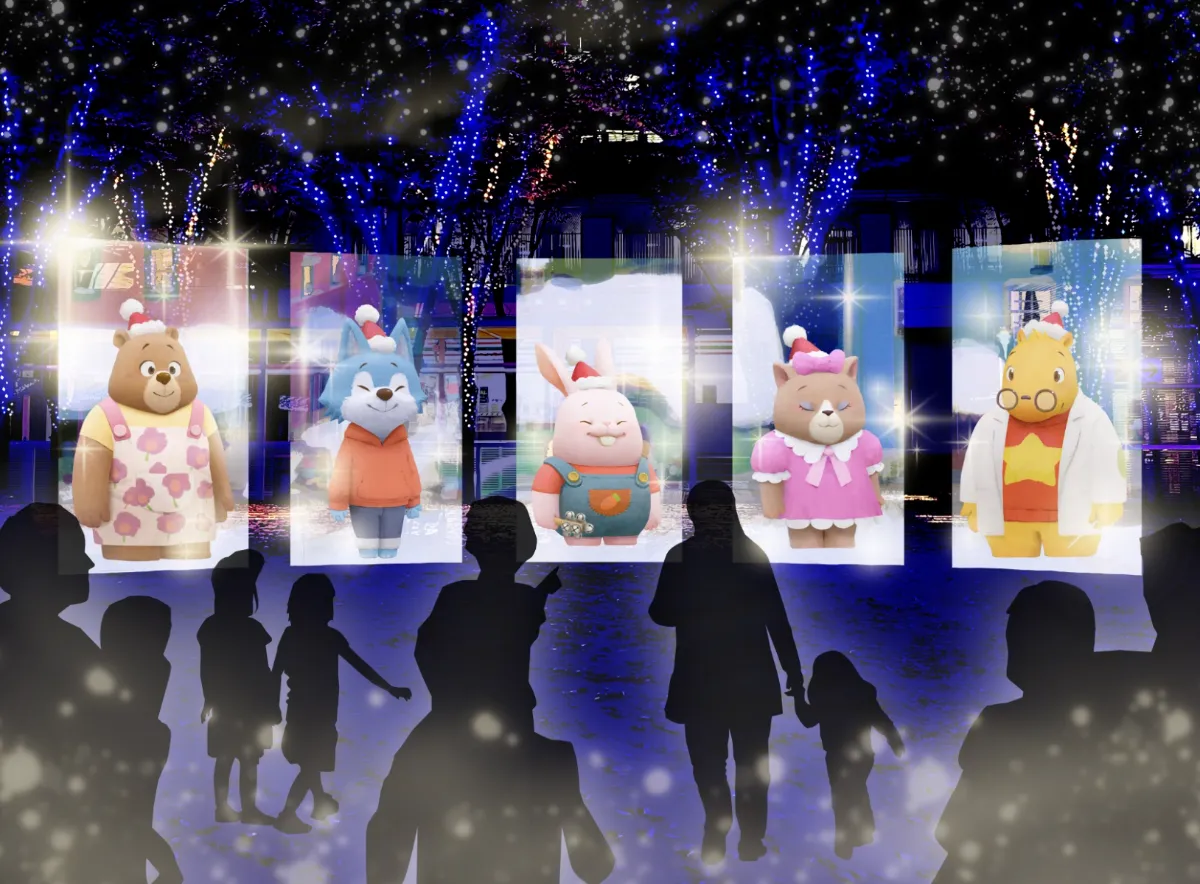 The area also has illumination which started in November and will run until February 2023. As part of the illumination event, Keyaki Hiroba has several Christmas concerts in December. The first two are before the Christmas market on the weekend of December 3rd. Then from Thursday December 22nd to Christmas Day there are Christmas concerts daily. In addition, next door in Cocoon City there is further illumination and dozens of Christmas events.
But as part of the Christmas Market there will be additional events. Such as, a special collaboration with the book Doctor Baku's Christmas Choir. The characters of the Doctor Baku book will perform Christmas songs in a projection mapping show. It will be on each evening from 5 pm. They will also have a pop up Steiff Teddy Bear Museum at the market. From Monday December 12th until the last day there will also be a Farmer's Market.
Information
Event: Tamaari Town Christmas Market たまアリ△タウンクリスマスマーケット Happy Berry Christmas
Dates: Thursday December 8th to Sunday December 25th 2022
Hours: from 10 am to 9 pm on weekends and from noon to 9 pm on weekdays. Last entry at 8 pm. Projection mapping show from 5 pm.
Cost: there is free entry into the market, but of course you have to pay for food / drink / goods! If you purchase food tickets in advance, you can either get a discount or a commemorative mug.
Access Keyaki Hiroba Christmas market Saitama
The market is held a 2 minute walk from JR Saitama shintoshin Station. It is about a 7 minute walk from JR Kitayono Station.
Parking is available. Parking costs 400 yen for the 1st hour, 200 yen for each subsequent half hour. If you spend over 2,000 yen you get 2 hours free.
For more Christmas and seasonal events please see the main event category. 
For more upcoming events in Saitama Super Arena / Saitama Shintoshin please see the Saitama Super Arena official event pages. 
First published in 2013 for the inaugural event. Republished in 2019. Republished again in 2022 due to several changes to the event, including the name of the event!