Art Vivant organize several travelling art exhibitions each year. For example, the first one I shared on the blog was the Dream Art World travelling exhibition with both Disney and Star War displays. Art Vivant 's next displays in Saitama will be at TOIRO at Saitama Super Arena in September. As always, It is free to enter the exhibit halls, but you can purchase merchandize there.
In September 2021 they will have Kirk Reinart and J.Torrents exhibitons. The event does not require a booking, but if you do book in advance and give your details online you will receive one free item on the day. You can find the booking form for the Kirk Reinart exhibition here. For the Kirk Reinert exhibit the present is a free clear file (slip folder) and a postcard as below. The J.Torrents form is here.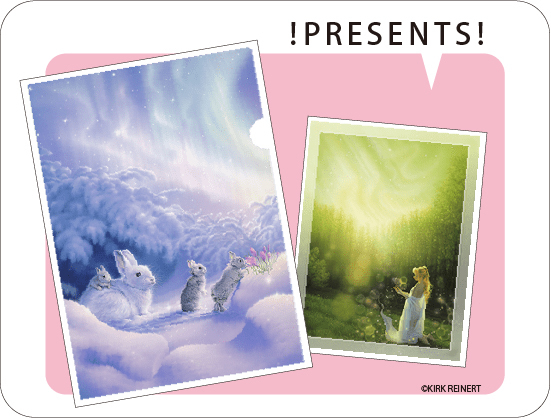 Please note on the opening day the exhibit doesn't start until 2 pm. Furthermore, please note, the first day is always quite crowded.
Saitama Super Arena Access
Minutes walk from East JR Saitama Shintoshin station on the Takasaki Line, Keihin Tohoku and Utsunomiya Lines. Parking is available, but limited. It costs 400 yen per hour between 7 am and midnight. You can leave your car over night, but you can't access your car out of official hours. It costs 100 yen between midnight and 7 am. The maximum total fee for parking is 2,200 yen.
For more events in Saitama, please see the main events calendar.