Find out what's on in Saitama this weekend with the best Saitama event list on the web. If its on in Saitama, its on insaitama.com!
Please see the grey "details box" at the bottom of each individual event for dates, hours, prices, location and external links.
Super God Festival | KAMIKAWA
March 23, 2019 @ 09:30

-

16:00

Free
Now this is definitely a first for me… a Super God Festival! I automatically envisioned some sort of religious event when I heard the name, but I think it is more a pun on the name of the town the event is being held in. Kamikawa town is written in Japanese with the characters for God and River.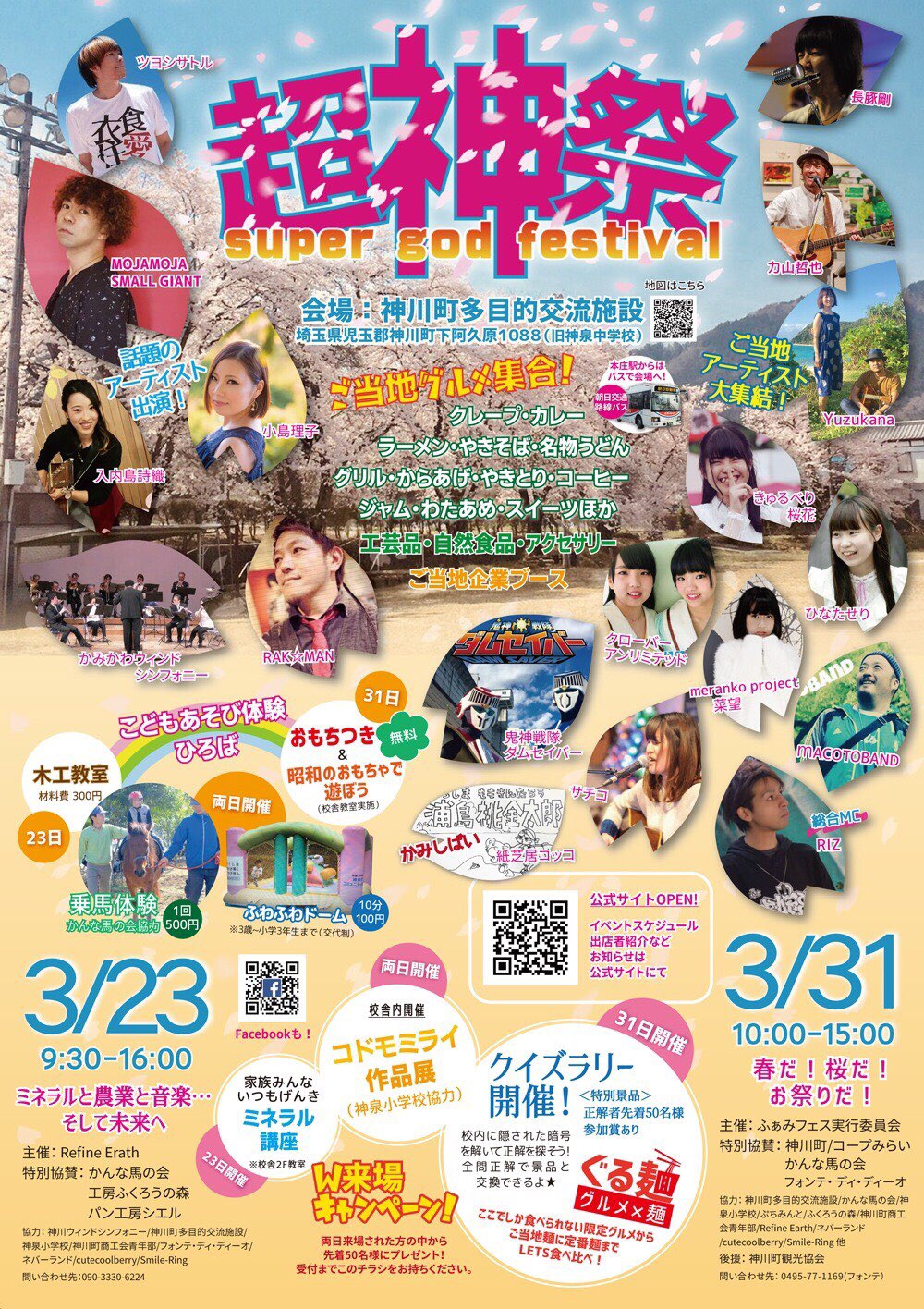 The festival is held on two separate days. The first date is March 23rd. This day has several attractions for kids, such as pony rides, jumping castles and hands on experiences. On the second date, March 31st, it is expected that the cherry blossoms in the area will be in full bloom. It is a cherry blossom festival with live music performances. On both dates there are food vans selling udon, ramen and other fast food, and drinks including coffee.
The Super God Festival is held in the Kamikawa Multipurpose Exchange Facility which used to be Kami Izumi Junior High School. It is quite a remote location and a little tricky to get to by public transport. By car a lot of the route is through rural passes, but it is very scenic. The area is beautiful and a great place for camping and hiking.
For more events in Saitama please see the main event pages.
Events by their very nature are tentative. Please do check with the official sources for any last minute changes due to weather or other mitigating factors.