Meiji Chocolate Factory Tour in Sakado, Saitama Prefecture – commutable from Tokyo.
Meiji have seven factories with a free guided tour in the whole of Japan. We are lucky here in Saitama, that not only do we have one, but we have one of the chocolate and snack ones! And it is the closest one to Tokyo. There is a factory in Ibaraki also, which is commutable from Tokyo too, but it is one of the dairy factories and they don't have snacks or chocolate. In Saitama the tour is mainly of their core product Meiji Chocolate bar production line, more information below.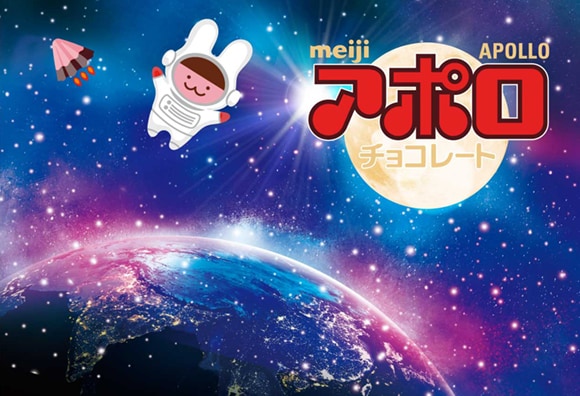 Update 2022: Meiji Chocolate Factory Sakado reopened to the citizens of Saitama Prefecture on January 17th 2022 for just one week. Unfortunately, shortly after announcing it was reopening, it had to close again a week later due to the increase of Coronavirus cases in Saitama Prefecture. The factory was closed from March 2020 until January 16th 2022 too. It was only open partially for official school outings for much of that time. The factory once again reopened on May 23rd 2022 and is currently taking bookings for their excellent free tour. Moreover, anyone in Japan can apply to visit: its not restricted to residents of Saitama anymore. (Confirmed by phone on June 16th 2022)
🍫About Meiji
Meiji Chocolate is to the Japanese what Cadbury's is to the Irish (English, Welsh and Scottish!). It is personally my favourite chocolate in Japan and my second favourite overall. (Second to Lindt). As we learned on the tour, Meiji has a hundred year history in Japan. It started out as two partner companies: one for the snack industry and one for the confectionary industry. The latter was actually first and originally called Tokyo Confectionary Company. After 8 years of business, in 1924, the name was changed to Meiji Seika.
Meiji Seika was the name for anything to do with their confectionary, their baby products AND their pharmaceutical products. Meiji Dairy managed all dairy products (except for chocolate!) such as milk and yoghurt. They only officially amalgamated the two companies as recently as 2009 under the already well established colloquial name of "Meiji" or officially "Meiji Holdings".
If you are interested in the history of the company they have a complete timeline in English on their official global website:
https://www.meiji.com/global/about-us/history
If you live in Japan, you are no doubt familiar with at least a handful of Meiji products. Even if you've just visited I guarantee that you have seen one of their products before. However, despite living here 18 years, I was quite surprised to discover that some of the products I buy are Meiji. Without me ever having realized it! For example their probio yogurt R-1**.
🍫About Sakado's Plant Tour
Booking
Please note that this is information for a "normal" year. Currently, (January 2022) all bookings must be made by phone. Moreover, only people who are living in Saitama can currently book for the tour. The phone number is at the bottom of this post.
Usually: The tour is open to people over the age of four years old. Wheelchair users and people with allergies are requested to inform staff at the time of booking so they can accommodate you. The tour needs to be booked in advance either by phone, fax or through an online form. If you have a group of ten people or more you can't book online, you will have to ring to make a booking of that size. You can check online what dates the tours are scheduled for, for up to 2 months in advance. The webpage with the schedule and link to booking form (Japanese only): https://www.meiji.co.jp/learned/factory/sakado/yoyakutmp.php
Tour content
As briefly mentioned above, the tour is mainly of the Meiji Chocolate bars production line. You also get to see a part of their Meiji Twinkle Surprise** production line. Part of the tour involves visiting a corridor dedicated to information and imagery for Gummy**, another of their popular products, although you don't actually see the production line for that. A good chunk of the tour is informative video footage. In 2020, they opened the Apollo section to viewing.
After checking in at the gate house you walk up a zebra crossing like path to the reception building. There you are greeted by friendly yet professional staff. They show you inside to a small lobby of sorts with an information and display units. About 5 or 6 minutes before the tour starts they guide you upstairs. There is an area here with photo props and settings. There are also toilets here should you need them. You have a couple of minutes here before they call you into a room reminiscent of a school classroom only twice the width.
Take home gifts
In the classroom you are greeted by staff and they check your name of the lists of people participating that day. They give each participant of the tour a gift to take home. The free Meiji Product gift changes daily from what I can tell. Today, we were given a pack of Gummies** and a pack of the very popular Meiji Apollo strawberry and milk flavoured chocolate** in the shape of Mt Fuji. Once everyone is seated and settled they begin the explanations.
You can take photos in this room, but not after the video footage has started. After a few words from the host/hostess they play the first of two videos shown in the room and of a total of six videos shown throughout the tour.
Gummy
After the video and lecture has ended, the staff split people into groups. Each group starts at a different point of the factory so it will depend on the day what comes next. For us it was a little bit of time in the first floor product display area where our guide gave us some information about the products on display. You can take photos in this area. After this we crossed the road to the Gummy information corridor. I would have loved to have taken a photo here, but photos are not allowed in this part. We were shown more information and some product props. We were also given a sweet to eat.
Meiji Chocolate Production Line
Next it was back over the road and back into the reception building, up a stairs (or elevator if needed), across a foot bridge and into the chocolate factory to view the Meiji staff making chocolate on the production line. The divine smell of chocolate entices you before you even get in the gate, but in this part of the Meiji grounds it downright bewitches you. Thankfully at this part of the tour they also give you a piece of chocolate to eat. Unfortunately though you are not allowed take photos during this part of the tour either and I really wanted a photo of the chocolate corridor.
You also get to see the chocolate being poured into a depositer for shaping into the classic Meiji Bar shape. Today they were making the classic bars, but on other days they make the dark chocolate or milk bars. You see each stage on the automated line, with staff overseeing and double checking everything, right up to the packaged bars being boxed into packs of 10**. All the while the guide gives you information about everything from where and how they get the cacao used in Meiji chocolate**, to how much chocolate they produce daily. After this line you move onto the Twinkle Surprise line which due to the complexity of the product has more human help than the Meiji bar production lines.
End of the line!
This was the end of the line for us, figuratively and literally. Our guide walked us out of the building. You come back out beside the Gummy information tunnel area, where there is a statue of Carl Ojiisan. Carl Ojiisan is the well known mascot of Meiji's snack Curl. The tour at Sakado actually used to be of the Curl production line. At one point you could see both Curl and the chocolate side of things, but they dropped the Curl tour last year (2017). In 2020, it will be replaced with a tour of the Apollo production line. We got a group photo in front of Carl Ojiisan and then said our goodbyes and thanks.
Throughout the whole tour we received so much information. In truth it was almost too much really. I personally walked away with my head swimming with information about Meiji, cacao farms, chocolate production, Gummy production, statistical figures and random facts. Definitely an educational tour!
🍫Language at the Meiji Chocolate Factory
Unlike the Pocky Factory Tour (my #1 of the factories I've been to so far) that has English explanations at each viewing point of the production line, Meiji has zero English at their factory tour in Sakado. As such, I would recommend that you only take this tour if you understand Japanese and/or have an interpreter or translator with you.
Meiji Chocolate Factory Information
🍫Meiji Chocolate Factory Tour times
You can opt to take the tour at one of three time slots on days that tours are scheduled. During the summer there are tours almost every weekday, but during the year the schedule varies. The times of the tours are usually the same: 9.30 am or 11.30 am or 2 pm. Each time the tour lasts up to 90 minutes.
🍫Meiji Chocolate Factory Access
Parking was not available when I last visited. There is no coin parking in the immediate vicinity, but a 10 minute walk away, half way between the station and the factory, there are two coin parking lots. There is a small park also a 10 minute walk away, with free parking, but you park at your own risk. The park is called Fujimi Chuo Park (Click for map). There is a park nearer, Chiyoda park, but it has no parking.
By public transport: the nearest station is Wakaba Station on the Tobu Tojo line just 45 minutes from Ikebukuro station. You can get a bus from the station for the later tours, but there is no bus close to the first tour of the day. The bus stop is in the rotary on the East sound bound for the Fujimi Industrial Estate you alight at 富士見六丁目. The bus timetable from Wakaba station in Japanese, click here. You can also walk from the station, it is about a 20 minute walk from Wakaba station or 5 minutes in a taxi. Google Map below.
🍫Official Website: https://www.meiji.co.jp/learned/factory/sakado/
🍫 Phone number for bookings during the pandemic: 049-283-1398.