The annual milk fair at Saitama Children's Zoo will be held on Sunday June 2nd 2019 between 10 am and 4 pm. This event is a collaboration between the zoo and the Saitama Prefecture Milk Dissemination Association.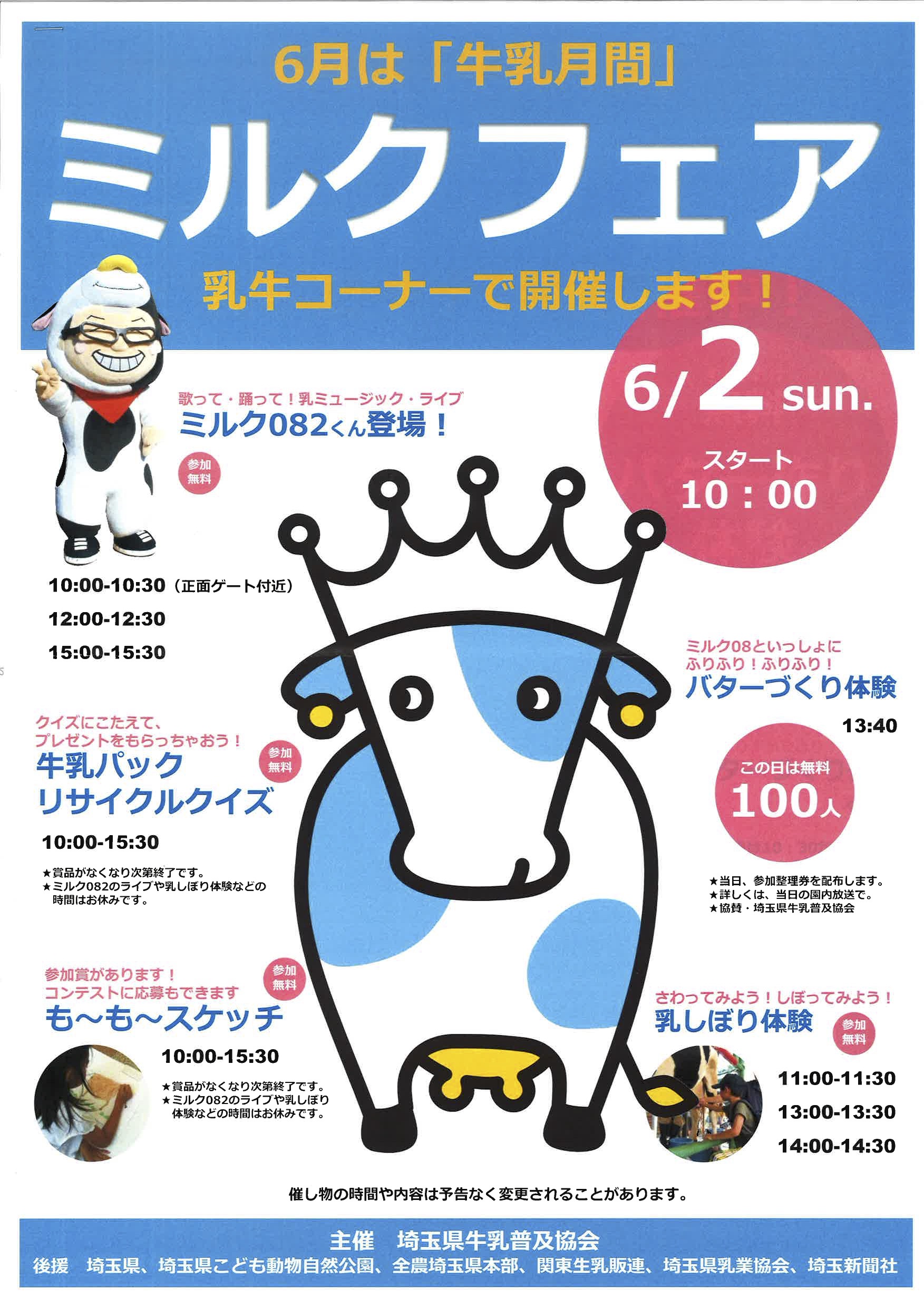 There are a number of milk related events on the date such as milking cows and making butter. The event is currently not listed on the zoo's website, but it is listed on the Milk Japan website and the Saitama Prefectural website.
Milking cows at Saitama Children's Zoo
You can actually milk the cows at the zoo any day that the zoo is open. They have milking from 11 am to 11.30 am, 1 pm to 1.30 pm and 2.30 pm to 3 pm.
More information on our own experience;
There are a number of different experiences and events you can enjoy at the Saitama Children's zoo. Currently the splash pool and wading rivers are also open:
https://insaitama.com/event/wading-pool-opens-in-saitama-childrens-zoo-higashimatsuyama/
For information on all the experiences and facilities at the zoo:
Access Milk Fair at Saitama Children's Zoo
Address: 554 Iwadono, Higashimatsuyama, Saitama 355-0065
By train the nearest train station is Takasaka station on the Tobu Tojo Line. You can get a bus from the station or it is a 30 minute walk. The bus timetable is here (Japanese only).
By car you can use either the Higashimatsuyama or Sakado Nishi Smart Interchange exits on the Kanetsu expressway. Please note that you must have an ETC card to use the latter, Sakado Nishi Smart Interchange, exit.
Map, contacts and URLs below.
© Lynda Hogan and Saitama With Kids, 2008-2019. Unauthorized use and/or duplication of this material without express and written permission from this site's author and/or owner is strictly prohibited. Excerpts and links may be used, provided that full and clear credit is given to Lynda Hogan and Saitama With Kids with appropriate and specific direction to the original content. Source: legal and privacy