New Year Races – It is very common in my homeland of Ireland, for people to attend horse races during the winter holidays. Around where I lived it is the Leopardstown Races on St Stephen's Day. Here in Japan, Christmas is not a main event, but New Years is like our Christmas. So back in 2015 when I found information about horse races in Saitama over the New Year my interest piqued. I went on to find information about other types of races in Saitama during the New Year, which I have shared below.
January is such a great time of year to be in Japan. There is so much going on and you have a great selection of events to chose from. But if you, like me, like a bit more off the beaten path type locations and entertainment, the races might be of interest. Each of the sports mentioned are ones that you can legally bet on in Japan and there are betting facilities at the venues.
Horse Race
Thoroughbred Horse Racing, Urawa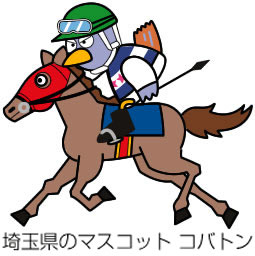 Urawa Racecourse. About 30 minutes on a train from Tokyo and a 15 minute walk from Minami Urawa and Urawa stations lies a local Government race course. On race days, there is a free shuttle bus from East Exit of JR Minami-Urawa station. The entry fee to the grounds is only 100 yen. You can pay for a seat if you prefer with costs starting from 500 yen and Viewing boxes cost from 2000 yen.
The paddock is close to the stands, so it is possible to see the thoroughbreds up close and personal. This was my experience at the Tokyo race course also. There are a row of shops where you can buy food and goods. Food is very reasonably priced. A popular keepsake is a tumbler of the Saitama mascot Kobaton in horseracing gear.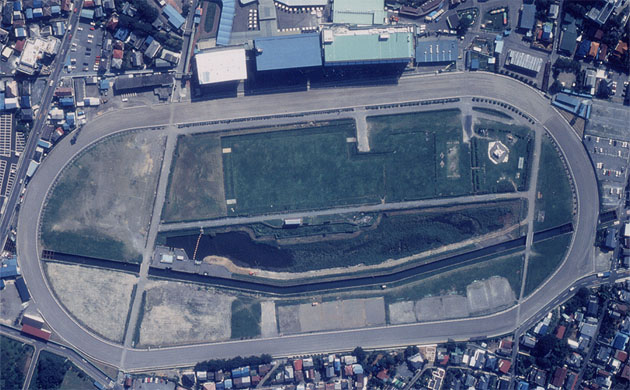 The race course is closed for New Year's day and this year, 2020, the races are later than normal. But you can enjoy them from January 14th to 17th with the New Year Cup on the 15th. First races usually start at 9.40 in the morning, but they haven't released the information for 2020 yet.
For more information on the premises in English click here (official site).

For more information in Japanese click here (official site).
Bicycle Races
Did you know Saitama is famous for cycling!? For several reasons, not least that we host the Tour De France Saitama Criterium annually. There are two velodromes that are known for their January races: Omiya Velodrome in the prefecture's capital and Seibuen Velodrome on the border of Tokyo.
Kid friendly Professional Cycling Races at Omiya

There are used to be lots of events annually at the Omiya Velodrome, but they seem to have decreased over the last five years. However, the popular Kurashige memorial cup races are still a regular feature. This special memorial cup event will take place from January 16th to 19th.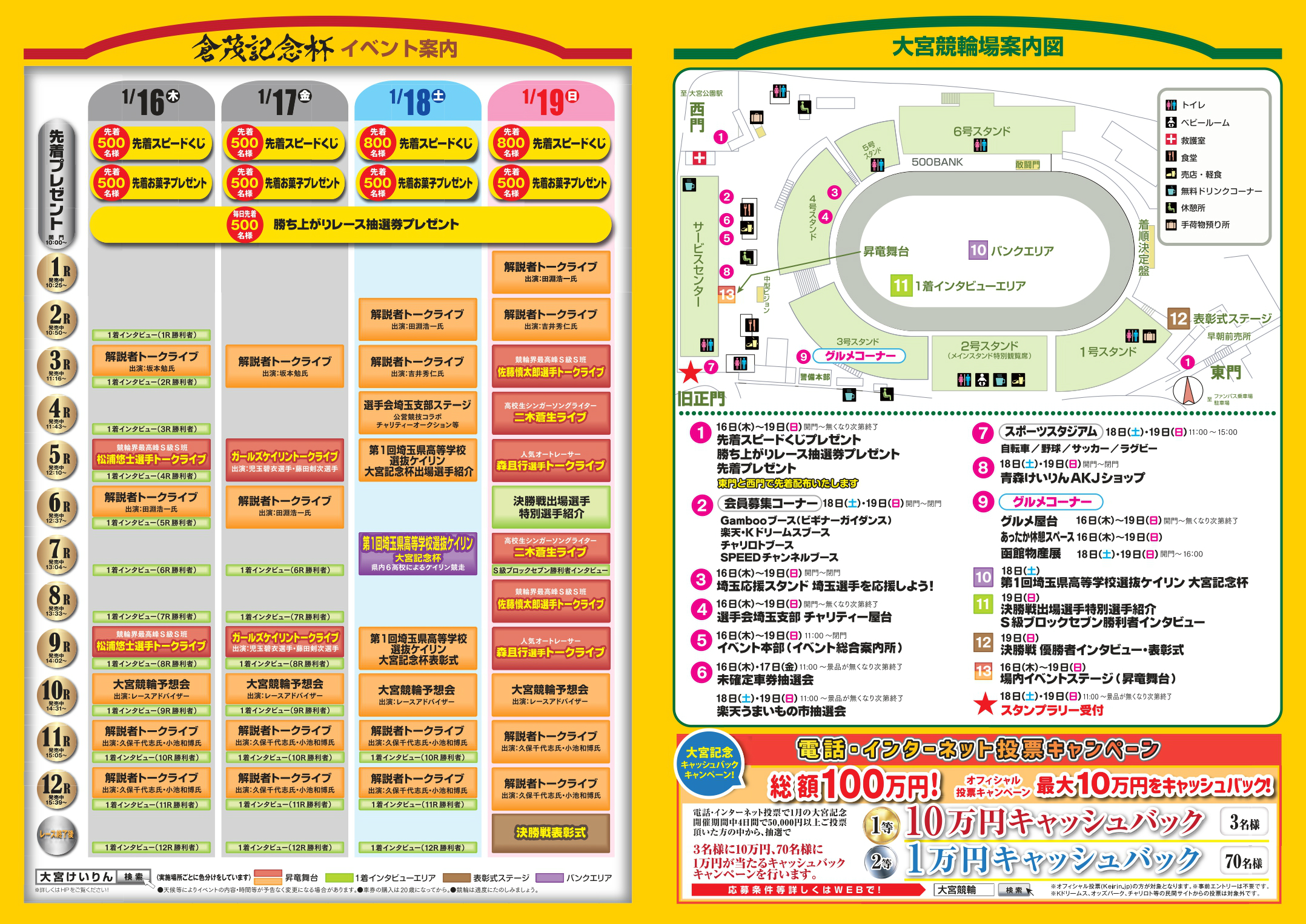 THe Omiya race tracks are known for their added services, such as a stamp rally, freebies and entertainment for the kids. Several mascots will visit over the four days including Saitama mascot Kobaton. They have a sports corner where kids can try other sports, and as one might expect, cycling too!
The official homepage of Omiya Velodrome.
Omiya bike races facebook page: https://www.facebook.com/keirin.saitama/
The E-shinbun cup at Seibuen Velodrome
The Seibuen Velodrome new Year races are on from this Sunday, the 5th, until Tuesday the 7th. Unlike Omiya, the races in Seibuen aren't as family friendly and there is little to entertain the kids. However, there are several other child friendly attractions near the velodrome.
The Velodrome at Seibuen is just one of dozens of leisure and entertainment facilities in Tokorozawa, right on the border of Higashimuruyama in Tokyo. It is a great area for a full day out with the family. You will find lots to do in Seibuen and Tokorozawa on this blog.
New Year Races – Boat Races
Boat Race Stadium Toda
The boat race courses in Toda were designed and opened for the 1964 Tokyo Olympics. They still hold big races every year. From the 3rd of January annually you can enjoy New Year Races, with this year being a big one as it is the 50th anniversary. Very roughly translated the race is called "Saitama racers sports Japan competition" event.
It is only a 100 yen into the stadium. Seating costs additional money. There are indoor and outdoor seats. You can buy food on the premises and they have a free children's play area.
Official website (Japanese language)
Information about boat racing in Japan, in English.
You can also watch the races from boat pier Okabe and boat pier Kurihashi. They are giving out Yamazaki banana pan to the first 500 visitors on the 4th in Okabe!

I had a great day out at the Tokyo horse races a few years ago, so I am definitely keen to try some of the local races here in Saitama. I am particularly interested in the boat races as these are not something you see very often in Ireland. I hope to have a report on one of them in the New Year! 🙂
Another idea for this New Years: Dezome Shiki. Ten places you can see and participate in a Dezome Shiki in Saitama here (click).
Whatever you do over the New Year, have a great holiday season.
This post was first published in 2015 and republished on January 1st 2020.