Waranchu Festival, or Warafes for short, is fast becoming one of the three big events in Warabi annually. It is a relatively new festival, with this year being the fifth year, held in Warabi City Park. It would have been the 7th annual occurrence if it wasn't for the pandemic! The event was cancelled in 2020 and 2021. Last year and before the pandemic, it was only on for one day, but in 2023 it will be on for two days…
Waranchu Festival / Warafes in 2023
The festival's catch phrase is "no meat, no life", as it is mainly a meat festival. However, they have float drinks and rice balls for non meat eaters! In 2019 there were 25 food booths and the average price of food was 500 yen per dish. Commendably, the price hasn't gone up much in 2023, with prices also starting from 500 yen for this year's event. Moreover, this year there is more than 40 food stalls.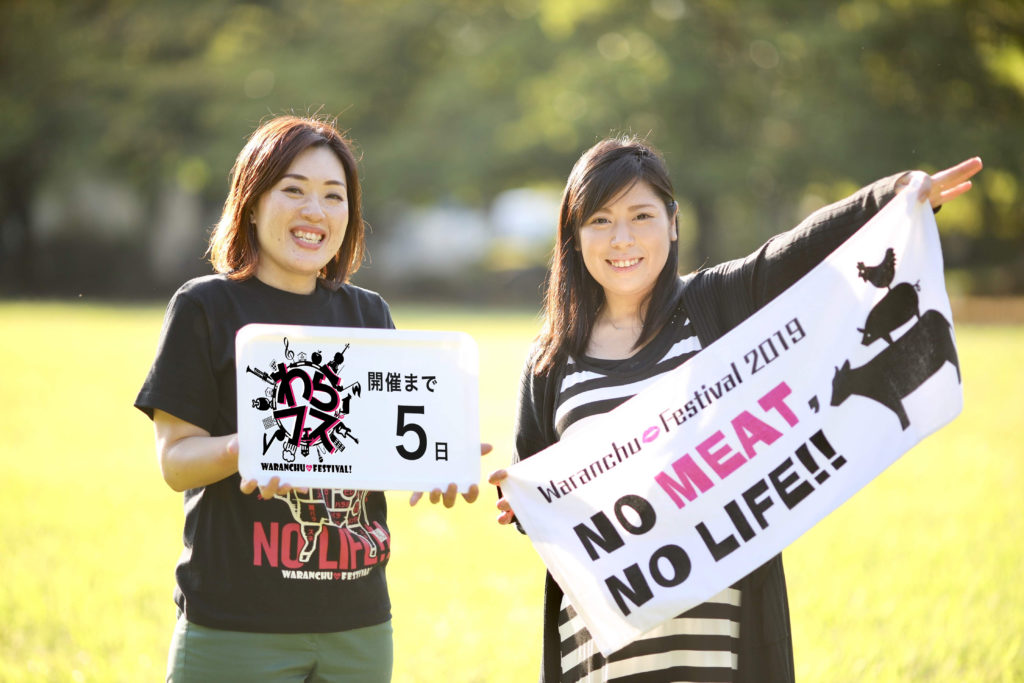 There are a few shops at the festival too. And they have a good line up of stage performances including some street performers on the Saturday and samba dancers on the Sunday. Ultra heroes will pay a visit on the Sunday too. A lot of the acts, on both days, are by children from local dance schools. They also have a giant rock-paper-scissors event on both days, which is always super popular! In addition, there will be a display of work vehicles, such as diggers and fire engines, in the park on the day.
Information
Event: Waranchu Festival aka Warafes わらフェス2023
Dates: Saturday September 23rd and Sunday September 24th 2023
Time: from 11 am to 4 pm
Cost: there is no admission fee, dishes prices start from 500 yen, drinks from 300 yen.
Venue: Warabi Citizens Park, 蕨市民公園, 5 Chome-1 Tsukagoshi, Warabi, Saitama 335-0002
Access
The festival is held in Warabi Citizens Park which is about half way between Warabi and Nishi Kawaguchi stations. It takes around 15 minutes on foot from both of these stations to the festival site.
Official website. Both images used in this article are from the official site in 2019.