The beautiful, lively spring festival, filled with traditional Japanese performances, is scheduled for the first time in four years. Moreover, it is in the scenic Ogano town. Unlike many other city and towns that have their main festival in the summer, Ogano's principal festival is this spring one. It is one of about a dozen festivals in Saitama prefecture that stand out to me for the abundance in traditional performances and culture.
Ogano Spring Festival
The festival is held on the third Friday and Saturday of April annually. It is the festival of Ogano Shrine. The event was not on between 2020 and 2022 due to the pandemic. According to the official website of Ogano Kabuki, the festival is scheduled for Friday April 14th and Saturday April 15th 2023.
There are a number of features that make this festival special, not least of all the kabuki performances. Ogano Kabuki has received prefectural Registered Intangible Cultural Property and Registered Intangible Folk Cultural Asset designations.
Ogano Kabuki
Thanks to a very impressive and resilient community spirit Ogano Kabuki has been preserved through the hard work and dedication of its towns folk. Ogano kabuki is renowned for the efforts of the community to create all the costumes, props and acting within Ogano. You can see Ogano kabuki at this spring festival as well as seven other times a year on either the main stage in Ogano or on festival floats.
Ogano Spring Festival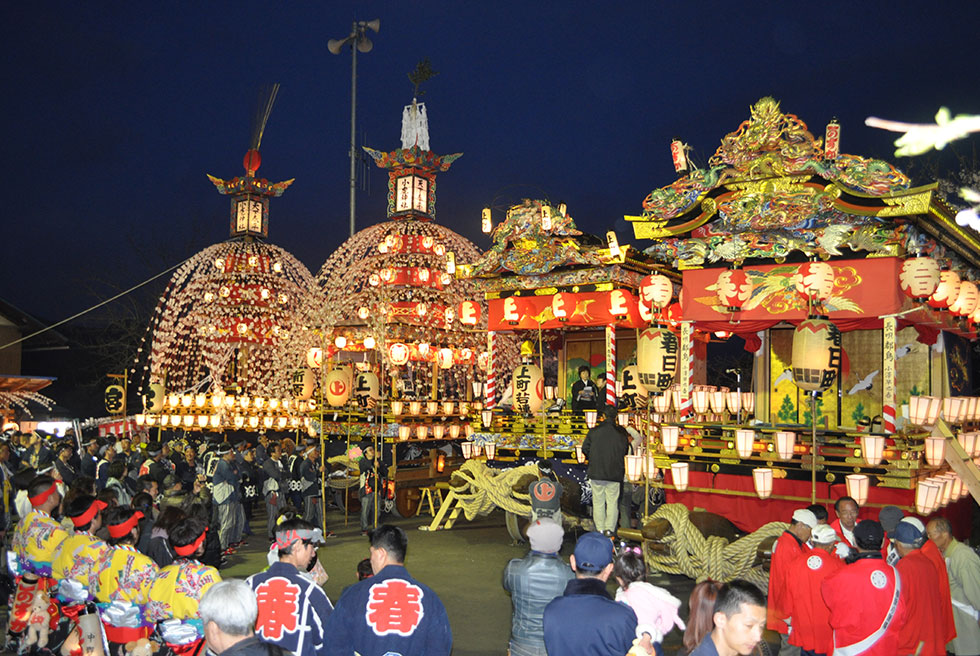 The kabuki is carried out on the first day on a "yatai" type of float. However, this is not the only spectacular feature of this festival. You can also see Kagura, a type of theatrical dance sometimes referred to as a "Sword Dance", although that doesn't quite do it justice. Another traditional and majestic performance at the festival is that of yabusame horseback archery.
Ogano Kabuki / Spring Festival Information
Event: Ogano Spring Festival 小鹿野春祭り
Dates: April 14th and 15th 2023
Time: tbc
Cost: free
Venue: Various, but it is the festival of Ogano Shrine.
Access
The festival is quite tricky to access as the nearest station is at least a 20 minute drive away, by bus you would want to add another 10 minutes to that expected time. You can get a bus from Chichibu Railway Chichibu Station to the area and the shrine is an 8 minute walk from Ojika bus depot. See map in the grey details box at the bottom of the post.
Something else different in Ogano!
Midori no Mura park is nearby, but unfortunately it is not opening until Golden Week in 2023. where you can also stay if you are visiting the Ogano Spring festival.
20180416