On December 12th 2021, the Saitama Prefectural Pool, or Saitama Prefecture Aquatic Park, was open to the public for a special commemorative event. The pools, which were built more than fifty years ago, will be knocked down in March 2022, due to their old age. As a way of giving thanks and commemorating 50 years of memories, the prefecture opened the pool grounds to the public one last time. People were allowed to write on the floor and walls of the pool before its demolished.
Unfortunately, the pools were unable to open in the summer in 2021 due to a State of Emergency. So regulars were denied the chance to play in the pools one last time. The commemorative event softened the blow somewhat, but the Saitama Aquatic Park will be missed by many. Most of the pools, both private and public, were closed to the public in the summer of 2020. In 2021, the private pools opened, but due to the State of Emergency, the public pools were unable to open even though they had planned to.
Some pools turned their lemons into lemonade by renovating their pools between 2020 and 2022 while movement was restricted between stay at home requests or full blown state of emergencies! Unfortunately though the Saitama Aquatic pool is gone for good. Whether they will open another Saitama Prefectural Aquatic park elsewhere in the future, remains to be seen. Another big loss in Ageo in the last 12 months was the cessation of the annual Ageo fireworks. However, it is hoped they will eventually come back.
Saitama Prefectural Pool was located in the Ageo Undo Park which still exists: Official website
---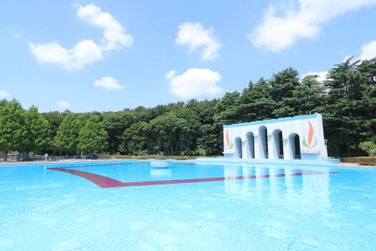 **Please note that in the case of stormy weather the pools maybe closed on short notice.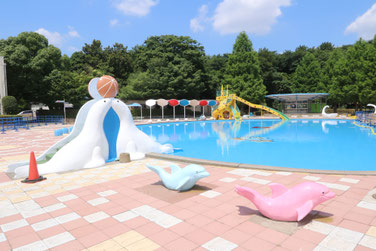 The above images were taken from the old pool website, which no longer exists.