Information sakura matsuri at Tokorozawa Sakura Town. Sakura Matsuri means cherry blossom festival. There are several events on during the period of the cherry blossom festival.
Tokorozawa Sakura Town Cherry Blossoms
Tokorozawa Sakura Town, often described as an entertainment town, has shops, restaurants, museums, a factory, offices, a public open space, event space and a shrine. A lesser known fact is, that hidden behind the Kadokawa offices on the South West of the town there is a 200 meter long flower corridor or "Hana Kairo" in Japanese. There are 128 trees of 78 species including weeping and somei yoshino cherry blossoms.
In addition, there are mature cherry blossom trees along the Azuma River, North of the town. And even more in Higashi Tokorozawa Park, which is where the permanent Teamlab outdoor exhibition is.
Sakura Matsuri at Tokorozawa Sakura Town
The 2023 Sakura Matsuri will start on Saturday March 18th and run until Sunday April 9th. However, there are only special events on the weekends during that four week period. The main festival area is around the central square. A summary of the events on hereafter – each of the event titles are linked to the official page for that particular event: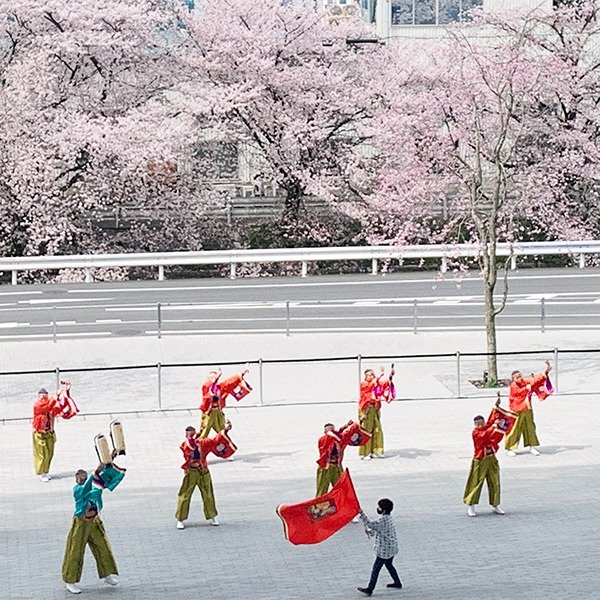 Exhibitions currently on at the town
---
Information
Event: Tokorozawa Sakura Town Sakura Matsuri ところざわサクラタウン サクラまつり2023.
Dates: From Saturday March 18th to Sunday April 9th 2023.
Cost: Free (some individual events have charges or conditions)
Venue: Tokorozawa Sakura Town, 〒359-0023 Saitama, Tokorozawa, Higashitokorozawawada, 3 Chome−31−3. Map at bottom of page.
Access
Tokorozawa Sakura Town is a ten minute walk from JR Musashino Line's Higashi Tokorozawa Station. Keep an eye out for the anime manhole covers on the way! By car, the entertainment town is about 3.6 kilometers from the Kanetsu expressway. Parking costs 200 yen per half hour. The first half hour is free.
The featured photo at the top of the post is from the official website.
Find even more cool events and news for Saitama check the events category.
---