Tentative information for the 2021 Tsurugashima Splash Festival. The 2020 festival did not go ahead on account of the Coronavirus outbreak. The 2021 date has not yet been decided (September 2020). I will update closer to the time.
---
Don't worry if you missed the excellent Water Fight festival in Omiya earlier in the summer; there is another opportunity to enjoy a water festival just before the kids go back to school. At the Tsurugashima splash festival.
And while the Omiya splash festival is Thai style, Tsurugashima's splash festival is based on Burmese customs. The "Splash Festival" in Tsurugashima on Sunday September 1st offers another chance for 'buckets and buckets' of fun!
The festival is kids friendly with a dedicated kids area within the event space. During the day they have a number of events for kids including a water gun fight and water balloon play. They also have dance and music events as well as parades and even food booths. You can see a miniature version of the highly acclaimed dragon / rain praying festival that is conducted every four years in Tsurugashima (next one is in August 2020).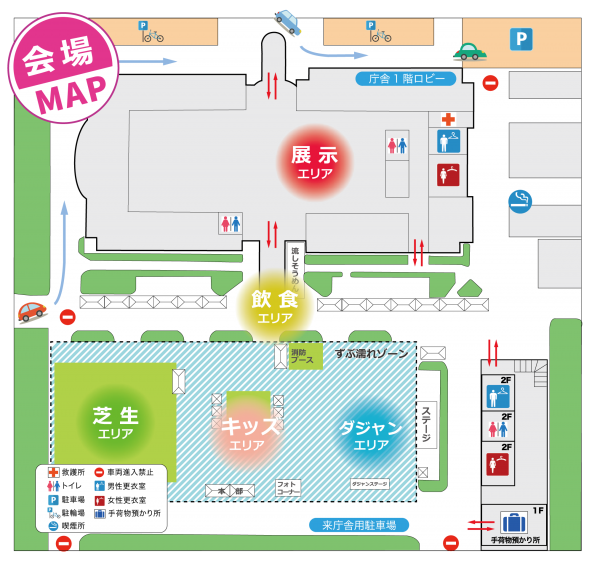 It is recommended that you bring a towel and change of clothes to the festival.
The event is free in. Please note that the event will not go ahead if it is raining.
Access Tsurugashima Splash Festival
The festival is held in the grounds in front of the Tsurugashima City Hall. It is a 25 minute walk from Tobu Tojo Line's Wakaba station or 8 minute by bus. There is a shuttle bus from the Wakaba station to city hall.
By car it is 7 minutes from the Ken-o expressway's Tsurugashima Interchange and about 5 minutes from the Kanetsu expressway's Tsurugashima exit.
For more information in Japanese please see the official site linked.
Map in the grey details box at the bottom of the post.
For more events in Saitama please see the main event pages.
In the area: check out the excellent Villa Napoli for an affordable all-you-can-eat Italian lunch.