Approximately 24,000 sunflowers grow at Ushijima Furukawa Park, specifically the area of the park called "phase II" close to the children's center "Angel Dome". Update August 10th: they are now allowing people to pick the sunflowers, earlier than planned, so the viewing season is now over. Moreover, according to Kasukabe City, already, there are very few sunflowers left to pick.
Ushijima Sunflowers
The sunflowers typically bloom the first two weeks in August. In 2021, the sunflowers were declared open on July 28th, but in 2023 the sunflowers are already in full bloom on July 31st according to Kasukabe city. Kasukabe City often post updates on their Twitter account here.You can see the condition of the sunflowers on July 31st below. The featured image is also from that Twitter account (in a previous year).
You can use the sunflowers tag to find even more sunflowers near you in Saitama Prefecture.
Access
Address: 493-1 Ushijima, Kasukabe, Saitama 344-0004. Plus code: XQMC+44 Kasukabe, Saitama.
📌On Google Maps. There is parking for 10 cars.
These sunflowers are close to a train station which makes them a popular sunflower viewing spot. The "Fuji no Ushijima" train station on the Tobu Noda line is just a ten minute walk away from the sunflower fields. The train station is so named because it also gives access to the famous wisteria of Ushijima that blooms end of April to early May.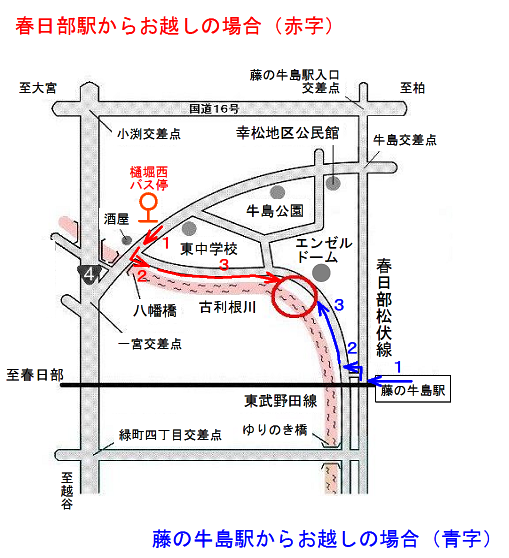 Official web page on the Kasukabe City website.
R3.20220722. R4.20230731