Saitama October – 13 things you can do in Saitama, commutable from Tokyo, in the month of October. This post was adapted in 2020 due to the unfortunate circumstances. And I have updated it again for 2021 – unfortunately in 2021 there are a few things that aren't on, such as fireworks, even though there were on in 2020. All that is included in the paragraph for each suggestion of things to do this October in Saitama.
Fireworks
Traditional festivals
Winter hanami
Halloween events
Night Illumination
Anime and Manga event
Pop up cafe
Ski!
Camping
Hiking
Fruit Picking & Vegetable digging
Flowers
Hot air balloon rides
(1) Fireworks
Normally, you can enjoy one of Kanto's largest and most exciting fireworks in Konosu City in October. However, the event was postponed in 2020 on account of the Coronavirus and a year later and the new date has not yet been decided! Last year, 2020, Metsa in Hanno made up for that by having not just one, but three firework events. However, when the State of Emergency was extended into September in 2021, Metsa announced that they will not be hosting their firework events this Autumn after all.
Unfortunately this year I have not (YET!) been able to find fireworks that are going ahead in October 2021, but I have left this on this blog post for two reasons. One, I am optimistic – it maybe that Konosu announce last minute that they will have the firework display this month after all. Two, I am even more optimistic that next year, 2022, we will have a choice of October fireworks once again. And this list is not just for 2021 but a summary of what's normally available in Saitama Prefecture in the month of October.
(2) Traditional festivals
Similar to number one above, there are very few traditional festivals going ahead anywhere in Japan this October, due to the pandemic. Normally, there are a number of traditional festivals on in the month of October in Saitama. Including the three mammoth festivals of Kawagoe, Tokorozawa and Iruma. All three of them have been cancelled. (Sakado Yosakoi festival which was under 'dance festivals' last year, has also been cancelled).
Taking a big stretch here, but in place of Japanese traditional festivals, how about enjoying a western tradition of harvest!! There is a "harvest" event on in Metsa Village and Moominvalley park this October:
(3) Winter hanami
Picnic under cherry blossom trees in Kamikawa town in the most Northern part of Saitama. Yes, cherry blossom trees! Incredibly the winter sakura of Jomine park are not better known, but every year the stunning blooms open at the end of October. They normally light them up at night too, but they might not do that this year on account of the Coronavirus. More information:
(4) Halloween events
In the last few years the number of Halloween events have multiplied. Saitama now hosts dozens of Halloween festivals including the largest Halloween parade in Northern Kanto: Omiya Halloween festival. However, due to the Coronavirus most all of the Halloween events, that would involve children in close proximity, have been cancelled in 2021. They were in 2020 too, including the Omiya Halloween Festival. Thankfully there are still a few ways you can celebrate Halloween. Thanks to the 100 yen stores it is easy to create a Halloween at home. Moreover, there are a few places that will have Halloween illumination despite the coronavirus (see number 6 below). In addition there are some Halloween treats you can enjoy…
4.1 Seasonal Afternoon Tea
There may not be that many Halloween events on, but how about a Halloween themed afternoon tea! Shikitei in Omiya have already started their annual Halloween Afternoon Tea. And this year they have a take-out option too.
(5) Night Illumination
Usually a couple of the larger night illumination displays switch on in October. However, unfortunately despite being outdoor events, many illumination displays have been cancelled in 2021. Even more than were cancelled in 2020. For example, the popular Saitama Shintoshin and Cocoon night illumination are reportedly cancelled in 2021. Thankfully there are at least three night illumination displays, albeit small, in Saitama in October 2021.
**Saitama October Guide**
(6) Anime and Manga event
Saitama's largest anime and manga event is held annually in October. "AniTamaSai" will take place on October 23rd, this year 2021. However, please note that like last year, this year it is an online event:
(7) Pop up cafe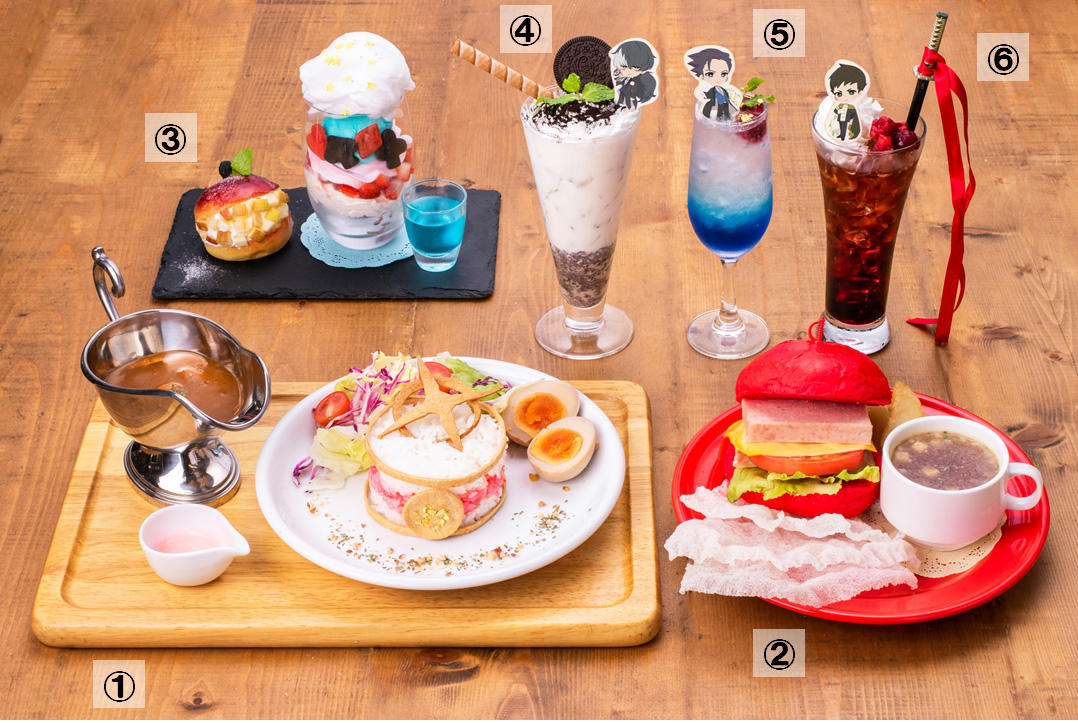 Capcom cafe collaborates with Ace Attorney for their 20 year anniversary. The pop up cafe will be open from Friday October 8th to November 18th at the Capcom cafe in Aeon Lake Town, Koshigaya.
(8) Ski
Sayama Indoor Skiing resort and kids snow park reopened in 2020 after a year of temporary closure for renovations. They will open for the 2021 season on Saturday October 30th.
(9) Camping
October is normally a great month to enjoy camping in Saitama. Particularly in the first two weeks of October. This year the weather has been a lot more volatile than normal, so the conditions may not be as comfortable as usual, but there should be at least a couple of days of good camping weather.
There are a number of places you can camp in Saitama, one of our picks of family friendly campsites is Nagatoro Autocamp. Nagatoro Autocamp has cabins too, some of them converted train carriages, so you can camp or glamp in comfort. There are fridges for rent and even a nursery on site making it a great place for a first family camping trip. More information:
If you're not up for an overnight camp, or maybe don't have the holidays for it, there are several places you can do a day camp in Saitama. One of the most popular posts on this blog, Kinomura Camp, have a day camp option. As indeed does Nagatoro Autocamp above.
(10) Hiking
Like with camping, the temperate weather of October makes it a suitable month for enjoying hiking and other outdoor activities. Usually the train lines, particularly those that go to Hanno, Ogose or Chichibu have some sort of hiking rally and other hiking events. Awaiting information for 2020.
(11) Fruit picking
Komatsuzawa Leisure Fruit Picking farm in Yokoze town in Chichibu has fruit and vegetable picking almost all year round. In October you can normally pick grapes. However, due to the weather this year it maybe finished early. Please do check with the official website before heading out.
October is also potato and sweet potato digging season. There are dozens of places in Saitama where you can dig potatoes. Just because we were there recently I will suggest Arakawa Roadside station as one such place! Moreover, in Kawagoe there are six places you can dig potatoes:
(12) Flowers
Cosmos flowers bloom in October in Saitama Prefecture, Japan. This year will be no exception. However, there will be no cosmos festivals on account of the Coronavirus. Most places are planning to open the flower fields to the public this Autumn. Here's 10 places to see Cosmos in Saitama (click).
Other flowers that bloom in October normally include red spider lilies, but they were early to bloom this year. It will be quite difficult to find red spider lilies in bloom in Saitama in October in 2021. Roses are another delight of the month of October. The roses generally start to bloom mid October. You can also find kochia, salvia, cockscomb, autumn sunflowers and some coleus in bloom, to name but a few, in the month of October.
(13) Hot Air Balloon Rides
Again thanks to the suitable weather conditions October is a great month to enjoy outdoor activities. There are a number of activities you can enjoy all year round in Saitama, some more unique than others. Such as the hot air balloon ride for just 2000 yen in Tokorozawa Aviation Park (the date in October 2021 is Sunday the 10th). Moreover, in a "normal" year, there are also several other places you can ride a hot air balloon thanks to Cosmos flower festivals… In Saitama Prefecture, several of the cosmos festivals have a hot air balloon for people to ride to view the cosmos from above.
That is just some ideas for the month of October. What do you like to do in Autumn and / or October in your home country or the country you are living in now?