Ageo City have confirmed they will once again have their cherry blossom festival in 2023. They were one of the few that had it in 2022 too, after two years of being cancelled. The Ageo Cherry Blossom Festival is held in two different locations in the city…
Ageo Cherry Blossom Festival 2023
The sites of the Ageo Cherry Blossom Festival are the grounds of the Ageo Bunka (Culture) center and Ageo Maruyama park. In 2023, the festival is scheduled to take place between Friday March 24th Saturday March 25th and Sunday April 2nd. On the Saturdays and Sundays during that period there will be festival stalls at Ageo Maruyama Park.
At Ageo Maruyama Park there are somei yoshino and some weeping cherry blossoms in bloom during the period of the festival. But there are also kawazu cherry blossoms and plum blossoms that bloom earlier in March. At the Bunka (Culture) Center somei yoshino cherry blossoms line the river's embankment and rapeseed grow along the riverbank: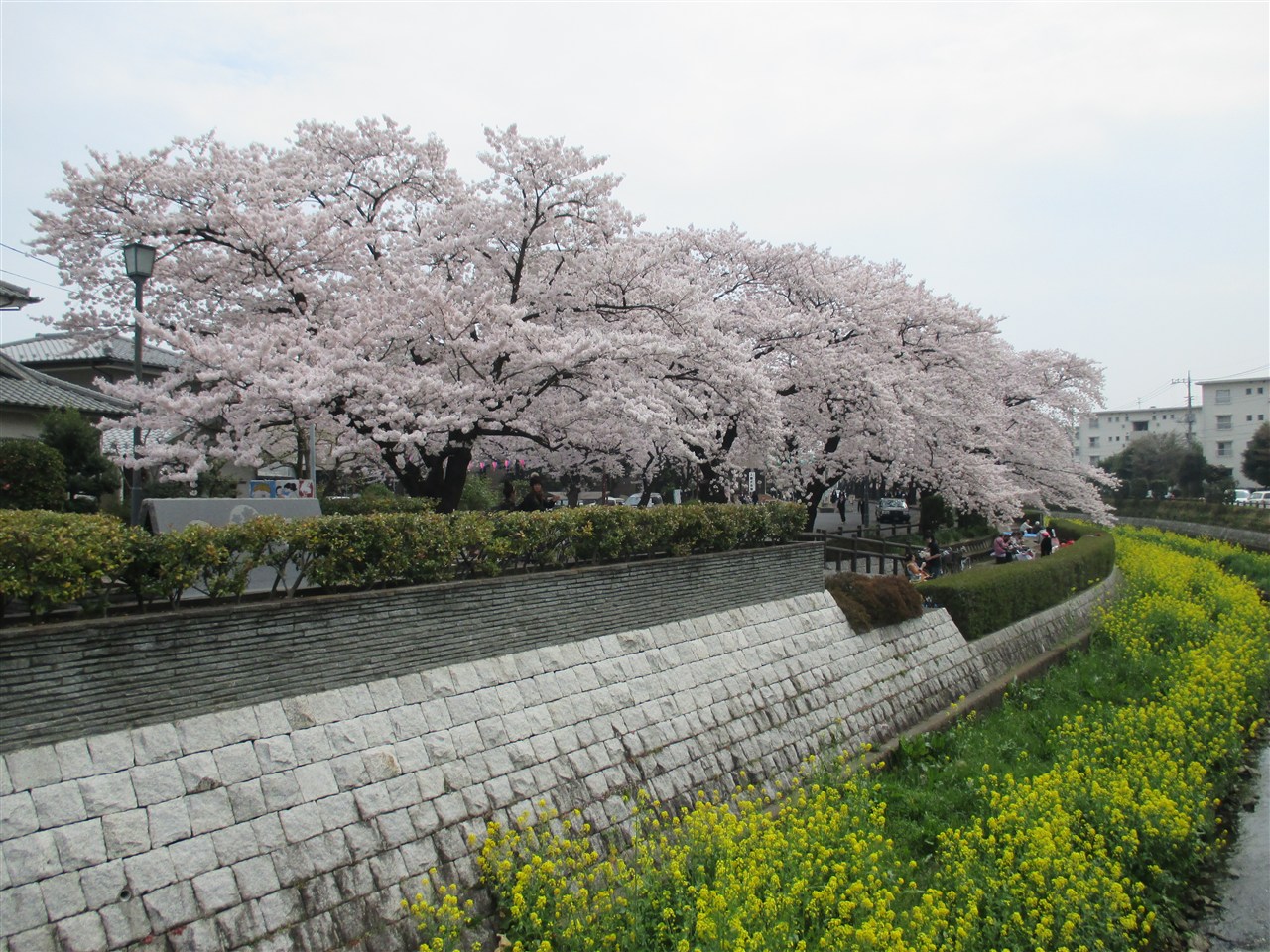 Ageo Cherry Blossom Festival Information
Event: Ageo Cherry Blossom Festival 上尾さくらまつり
Dates: the start date was initially advertised as Friday March 24th, but at some stage they changed it to Saturday March 25th. The end date is the same: Sunday April 2nd. The main days of the festival, when there will be festival stalls (Ageo Maruyama Park only), is March 25th, 26th, April 1st and 2nd. Rain is forecast for both the 25th and 26th, but as of March 23rd they have not yet cancelled the event. But there is a high probability they will. This is the official Ageo Tourism website, where presumably they will announce a cancellation.
Time: tbc, usually confirmed as from 10 am to 4 pm
Cost: free
Venues:
Ageo Maruyama Park, 3326 Hirakata, Ageo, Saitama Prefecture, Japan. View on Google Maps.
Ageo Bunka Center, 750 Futatsumiya, Ageo, Saitama 362-0017. View on Google Maps.
Access
Maruyama Park – From the west exit of the JR Ageo Station you can get the Hirakata – Maruyama "Gurutto-kun" loop bus, Hirakata Maruyama course「平方丸山公園線」bound for  the rehabilitation center 「リハビリセンター行き」. Alight at Maruyama Park or the Nature Learning Center. The Nature Learning Center is at the Northern tip of the park. Free parking available. More information on Maruyama Park, regarded as one of the best parks in the Kanto region;
Ageo Bunka Center – The Ageo Bunka Center is about a 15 minute walk from the east exit of JR Takasaki Line's Ageo Station.
Editor's note: The Ageo Cherry Blossom Post was temporarily off the site in 2020 and 2021, due to the pandemic. In 2023, the post was moved from the events archives to the main section of the website. Unless stated otherwise, all photos are my own and copyright of insaitama.com