A special Rilakkuma and Sumikkogurashi exhibition will start on Saturday April 16th in Kadokawa Culture Museum in Tokorozawa Sakura Town. The full name of the exhibition, translated from Japanese, is Rilakkuma and Sumikkogurashi Festival. In addition, they have an English title Welcome to Rilakkuma and Sumikkogurashi World. The EJ Anime Museum is hosting the exhibition on the 3rd floor of the Kadokawa Culture Museum* in Tokorozawa Sakura Town. (Kadokawa Culture Museum is also called Kadcul for short or Kadokawa Musashino Museum.)
Rilakkuma and Sumikkogurashi Festival
EJ Anime Museum, on the 3rd floor of Kadcul, will host a very special event this spring. From Saturday April 16th to Sunday May 22nd you can enjoy an exhibition of popular characters Rilakkuma and Sumikkogurashi. It follows two hugely successful exhibitions. Gundam the Origin, which finished up last month, and Marvel Studios A Universe of Heroes exhibition which finished in early January.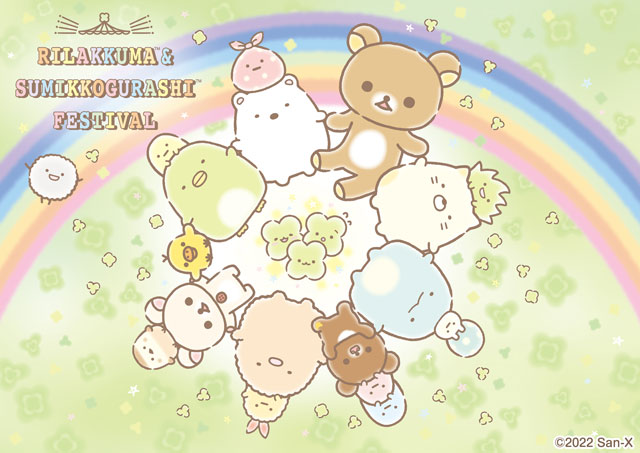 This a travelling exhibition in collaboration with Nihon Terebi. It was previously held to great success in Nagasaki, Sapporo and Osaka to name but a few locations. During the period of the festival they sell limited edition character goods, that will only be available at this exhibition. You can also dress up as the characters yourself.
Moreover, Tokorozawa Sakura Town is running simultaneous events in association with this exhibition. For example, you can pick up a lunch plate themed "Picnic with everyone" at Tokorozawa Sakura Town. Furthermore, there will be opportunities for a photo with characters from Rilakkuma and Sumikkogurashi at Sakura Town, on two dates during the festival. On May 8th Rilakkuma and Shirokuma will visit at the Chuo Hiroba. On May 15th Korirakkuma and Tokage will be on site from 11 am to 4 pm.
In addition, the Da Vinci store will be giving out presents (with conditions) during the period. They will also be screening the Sumikko gurashi movie. Concurrent events at Sakura Town: within Kadokawa Culture museum, in the Grand Gallery there is an Ukiyo-e exhibition until May 8th. Moreover, there is a permanent outdoor Teamlab exhibition. The official Kadcul website also some information in English for other exhibitions.
Preview
Summer Exhibition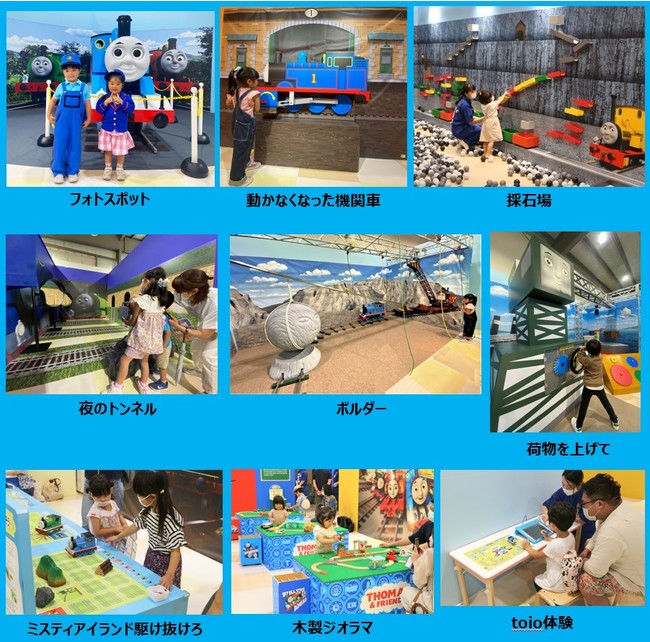 I'm not sure yet what the next exhibition at EJ Anime Museum will be after Rilakkuma and Sumikko Festival, but I do know that they are planning a Thomas event for the summer holidays. The Thomas & Friends event "Steam Adventure" is set to start on Saturday July 16th and run until September 25th. Tickets will go on sale from June 3rd. This event has not yet been added to the official website (May 21st 2022). Presumably they will add it after the Sumikko event finishes.
EJ Anime Museum
The EJ Anime Museum is just one and a half years old. It opened in the Kadokawa Culture Museum (Kadcul) of Tokorozawa Sakura Town on November 6th 2020. EJ Anime Museum is located on the 3rd floor of the Kadokawa Culture Museum and is just one of dozens of entertainment facilities at Sakura Town. EJ stands for Entertainment Japan. There is also an EJ Anime Hotel at Tokorozawa Sakura Town. It opened for business on October 1st 2020. Take a peek inside here.
A floor by floor guide of Kadcul:
Kadokawa Musashino Museum Hours
The museum closes on the first, third and fifth Tuesday of each month (unless it is a national holiday and they open). The museum is open from 10 am to 6 pm daily.
Cost
Tickets cost 1600 yen at the door for adults and 900 yen for children aged three to twelve years old. Children under six years old can enter for free. You can also purchase a ticket that comes with a limited edition Rilakkuma and Sumikkogurashi teddy bears, pictured below, subject to availability. That ticket costs 4300 yen. It is strongly recommended that you purchase this type of ticket in advance. You can already do that here.
The phone number of Kadcul is 0570-017-396. They man the phone from 2 pm to 5 pm on weekdays only.
Access
The EJ Anime Museum is a ten minute walk from Higashi Tokorozawa station. Parking available – it costs 200 yen for 30 minutes, but capped at 600 yen on weekdays and 1800 yen on weekends.
The featured image was taken from the official event website and is copyright of Kadokawa.
Previous exhibitions at the EJ Anime Museum on the 3rd floor of Kadcul included
Gundam The Origin from January 22nd to March 21st 2022
Marvel Studios Universe of Heroes from October 2021 to January 3rd 2022
Trigger and Good Smile summer of 2021.
Thomas the Tank Engine in spring of 2021. (ej-anime-museum-kadcul-thomas)
The very first exhibtion: Newtype Anime Chronicle (ej-anime-museum-kadcul)